The Unicycle Factory's Custom Bikes and Trikes
Tom Miller (765) 452 - 2692
---
Reverse Steering Kit circa 2020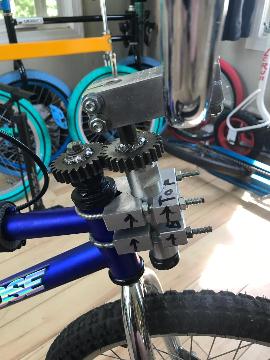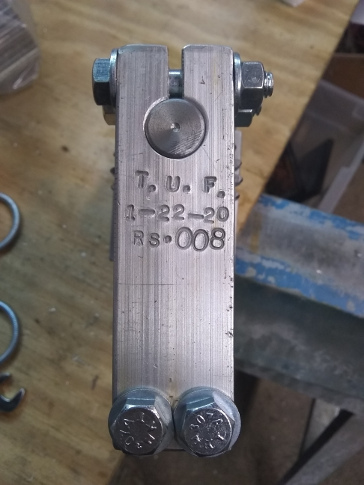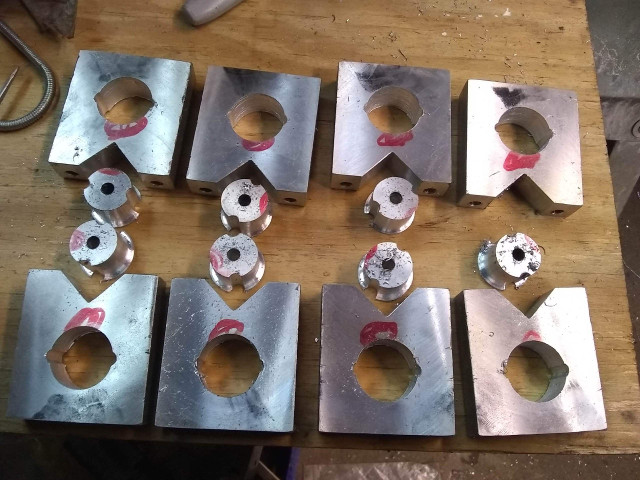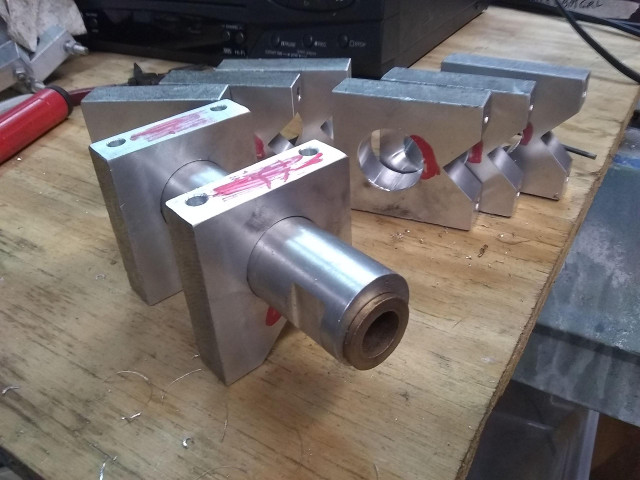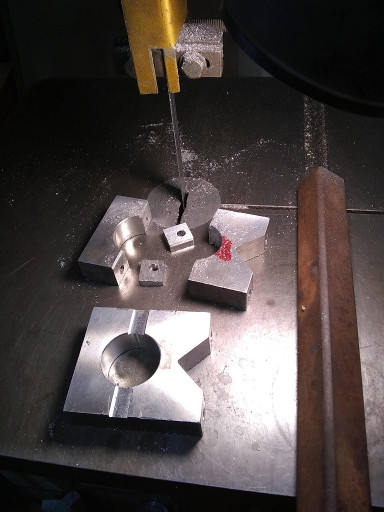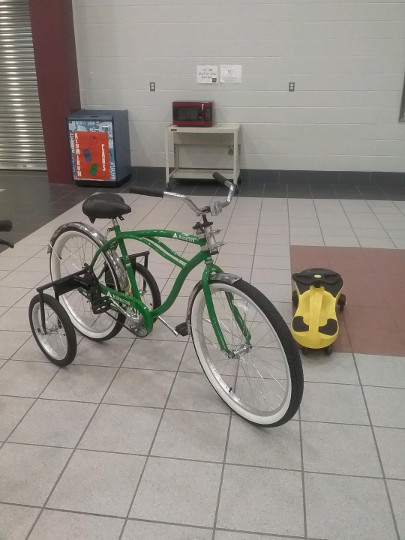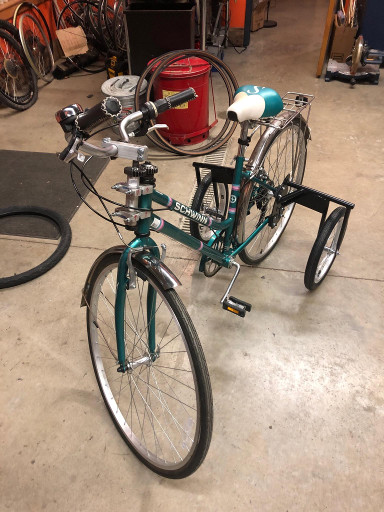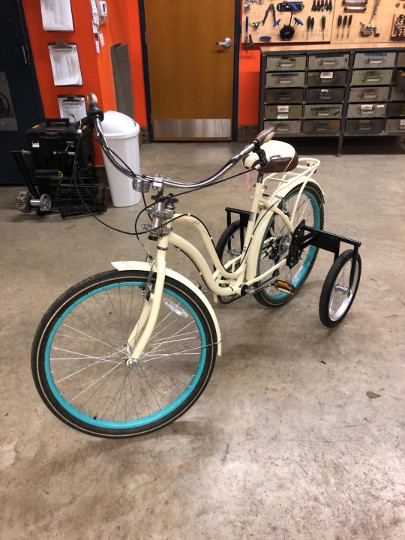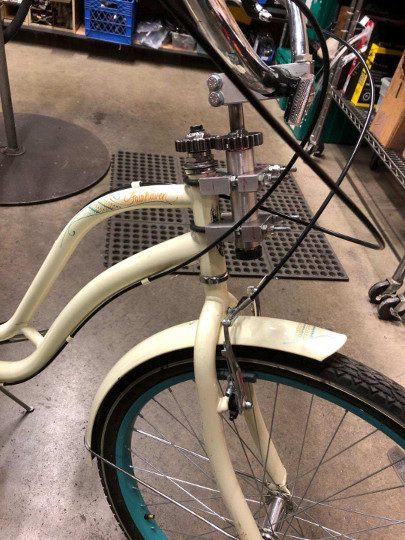 Prototype Reverse Steering Kit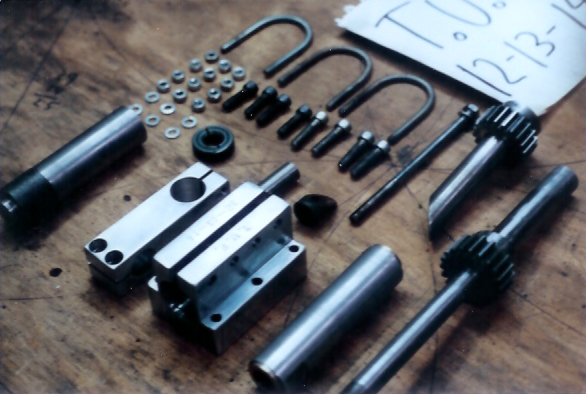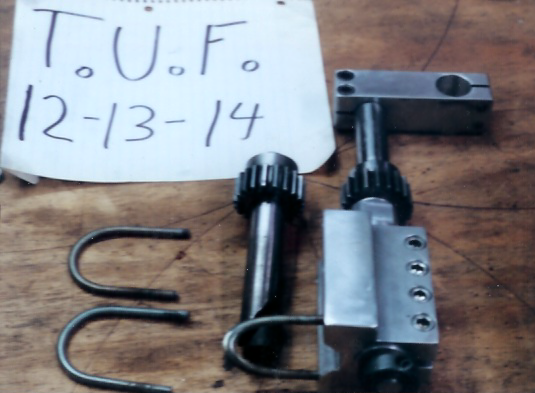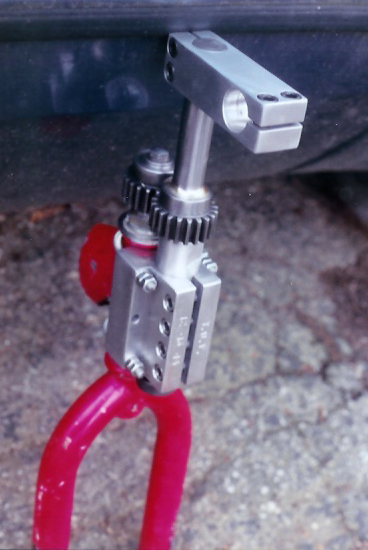 PushMePullme circa 2018 (Back to Back Tandem Bicycle)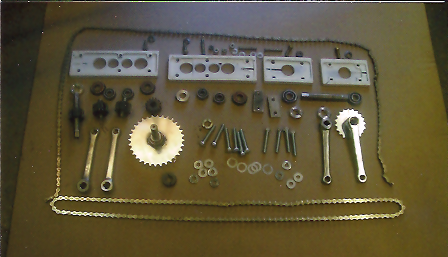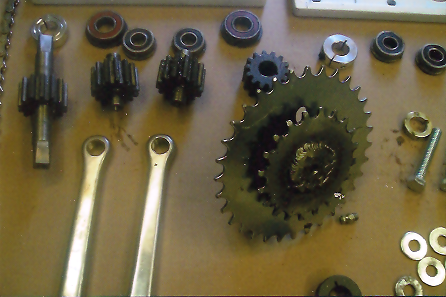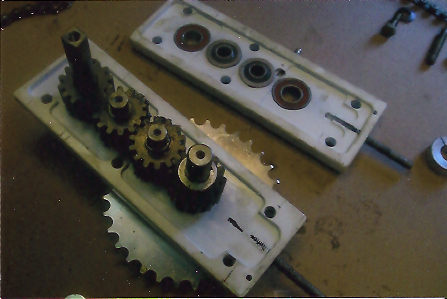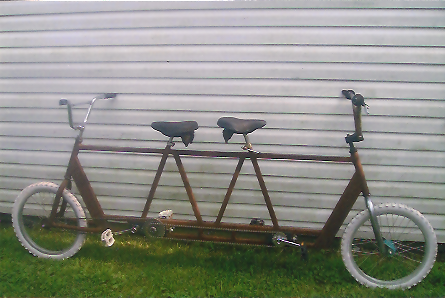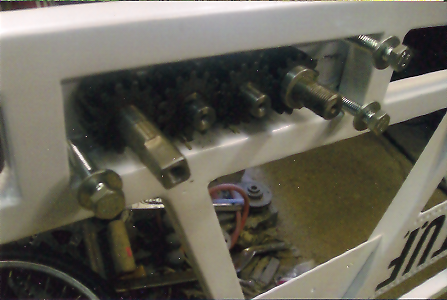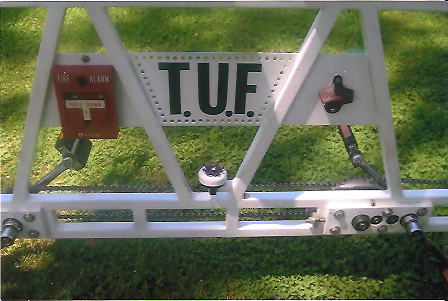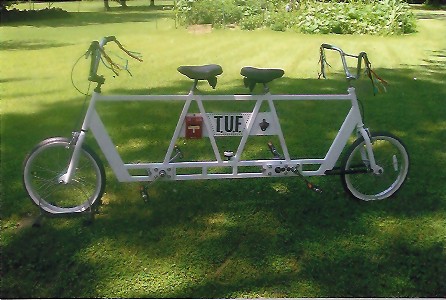 Overdrive Fixie Bicycle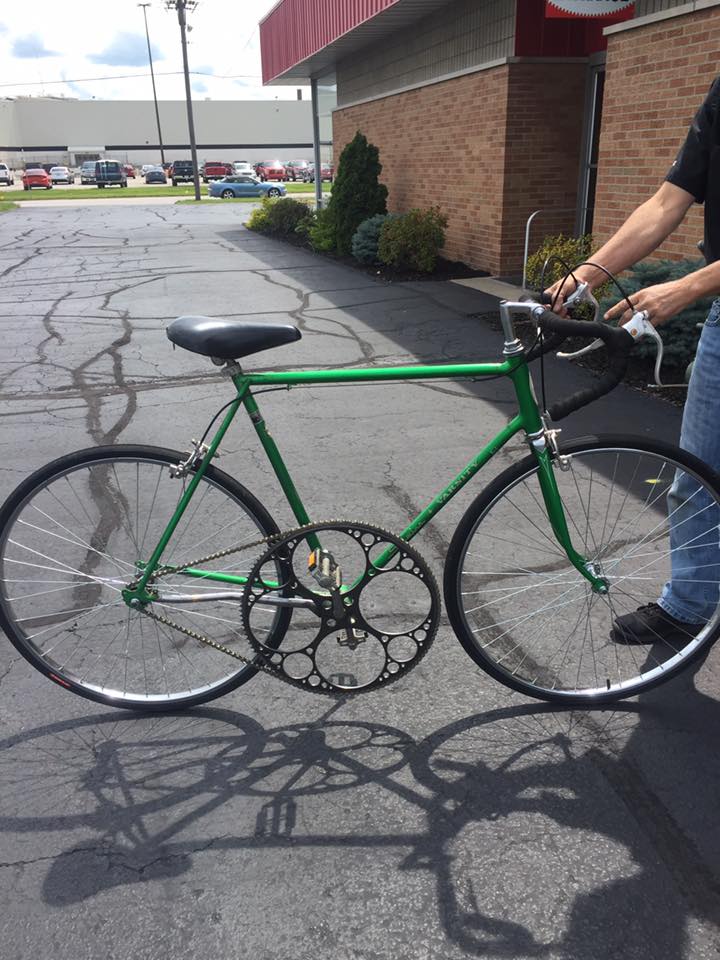 Idea from Letourner bike from 1941, this one is a custom Varsity, all American made (custom work done in 2017). Modifications also to bike to accommodate gear. (112 teeth to 16 teeth, so a 27" wheel feels like almost a 16 foot wheel). Thanks to Kokomo Cycling & Fitness for picture.
Push Me Pull Me
PushMePullMe circa 1984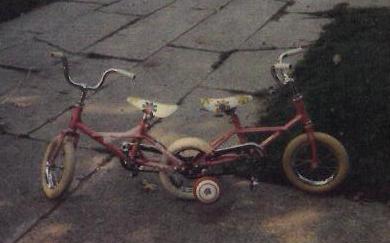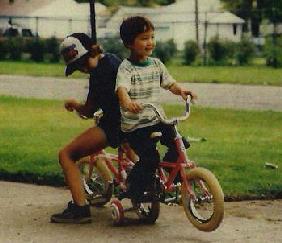 Vericycle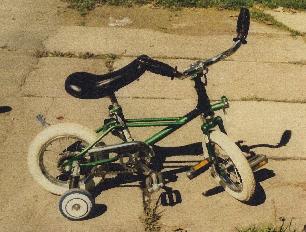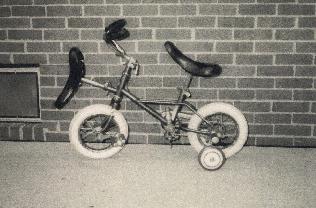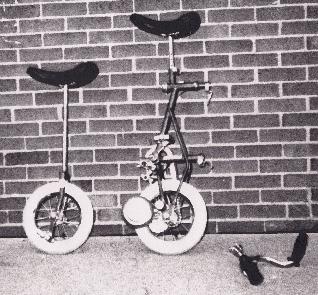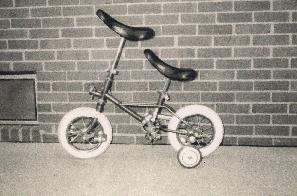 Versicycle (may have a better name)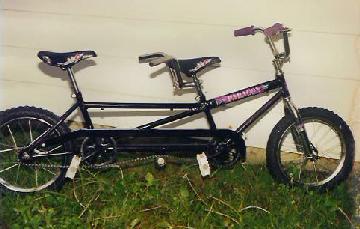 Tandem 16" Wheels (Two 16" wheel bicycles supplied by customer)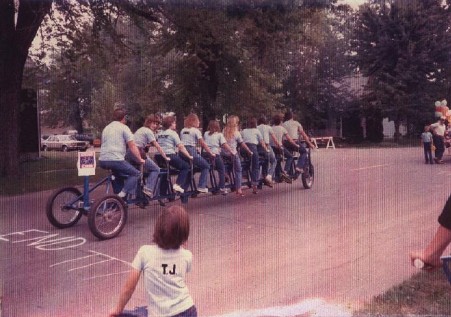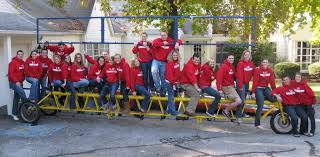 video of 10 person cycle
Custom creations from your ideas can be built at the Unicycle Factory.... even built a 10 man bicycle! (3rd wheel was necessary for low speed parade use).
Swing Bikes (pivots front & rear)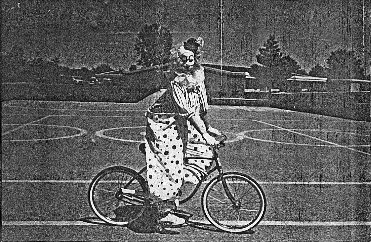 ---
Back to Custom Orders

Tall Giraffes | Mini Giraffes | Big Wheels | Seatless Unicycles | Silly Unicycles | Further Challenges | Repairs

Last Revised: 23 October 2023