The Unicycle Factory's Tall Giraffes
Tom Miller (765) 452 - 2692
---
A new take apart 4 wheel giraffe, chain driven (where extra wheels are for show). 6.5 footer with longest part 37.25 inches.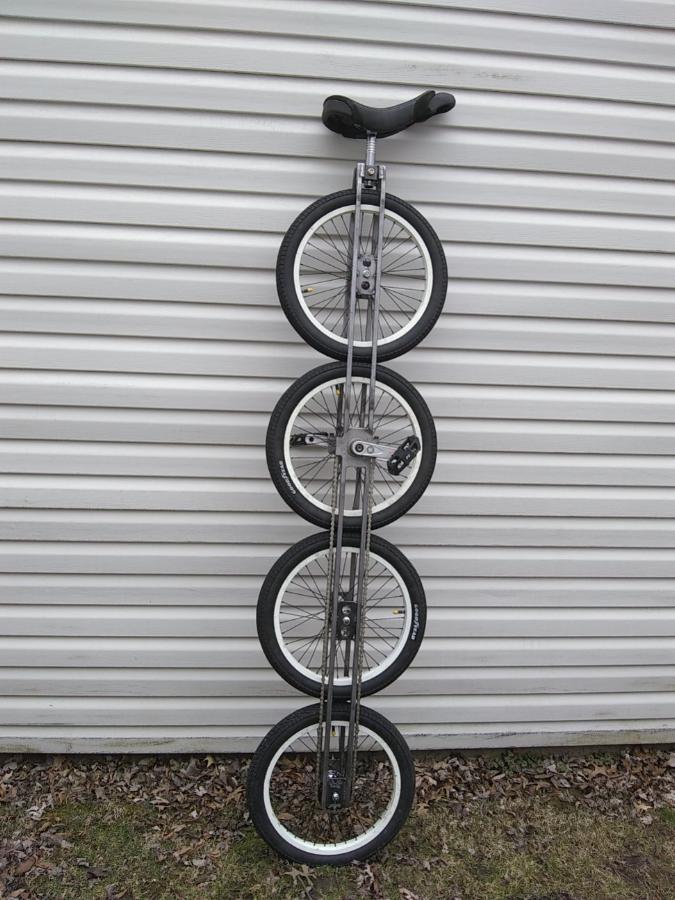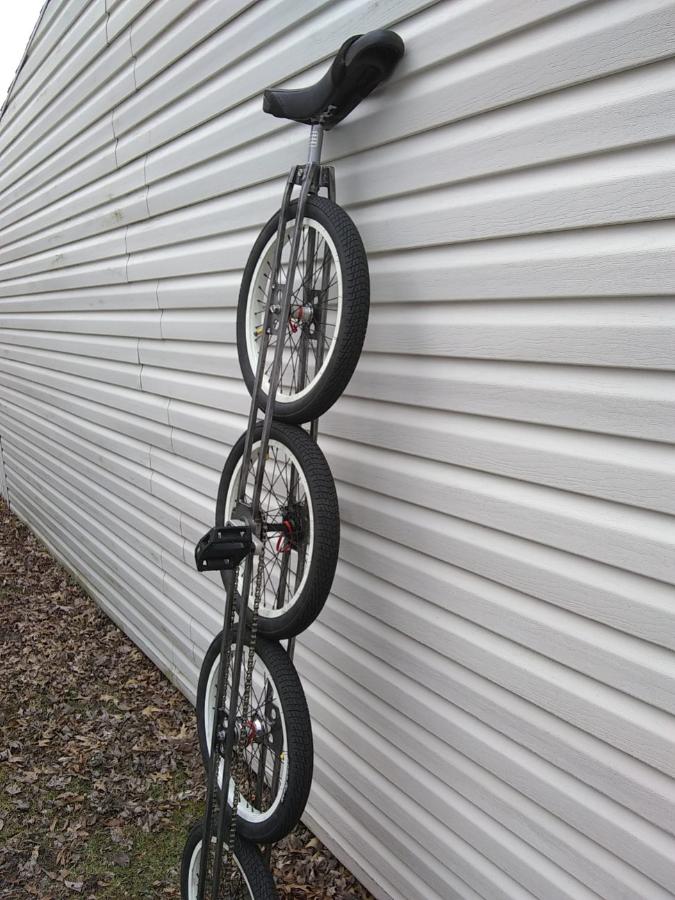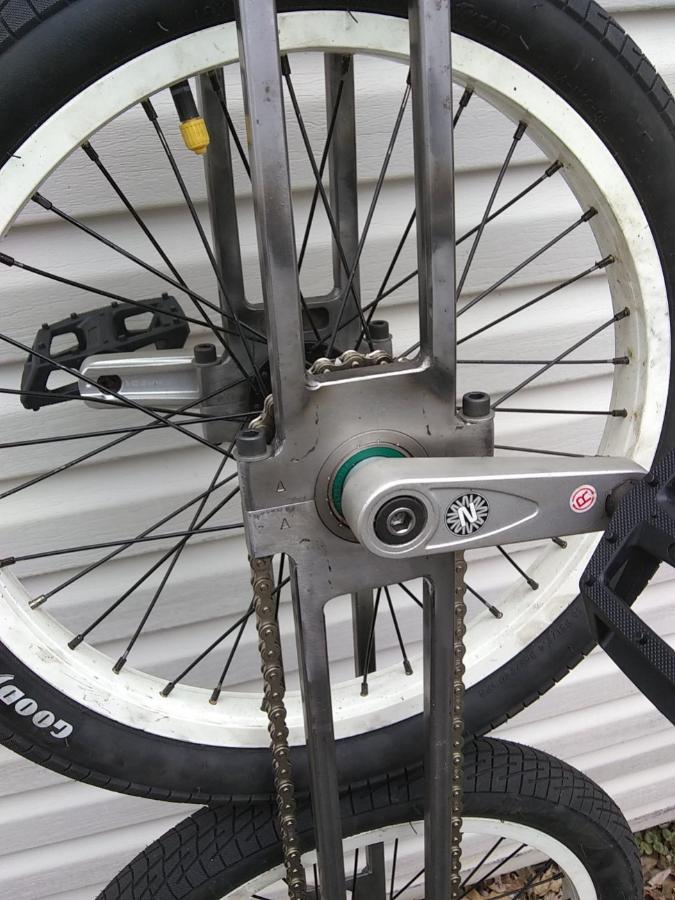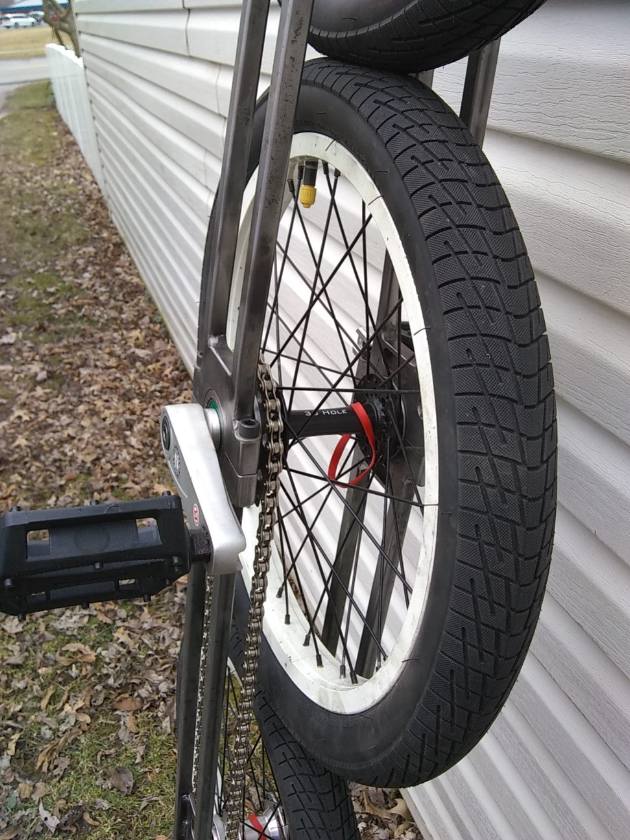 A recent 15 footer was built and is currently available. This can be separated into five 3 foot sections. Currently it is unpainted, so can be a color of your choice. This can also be a 12 footer.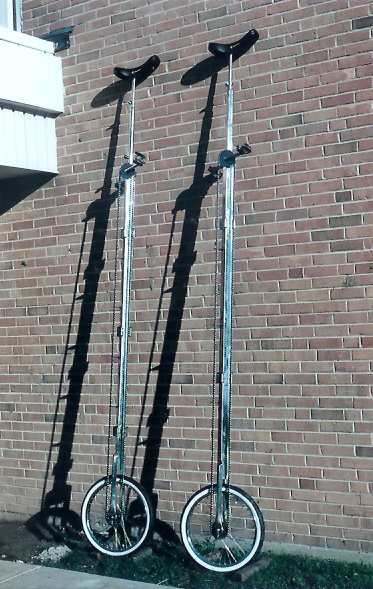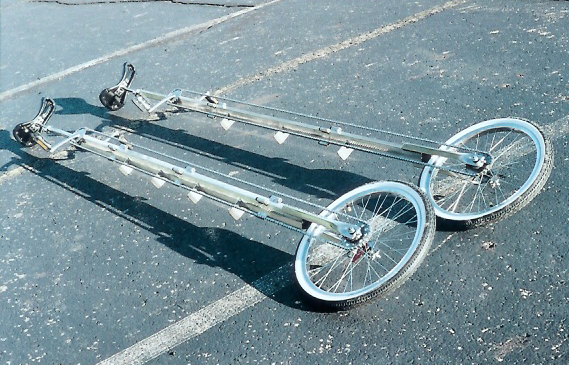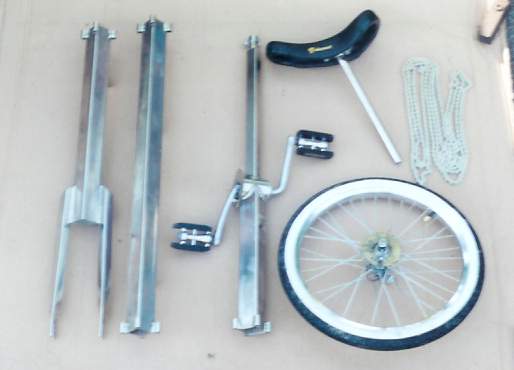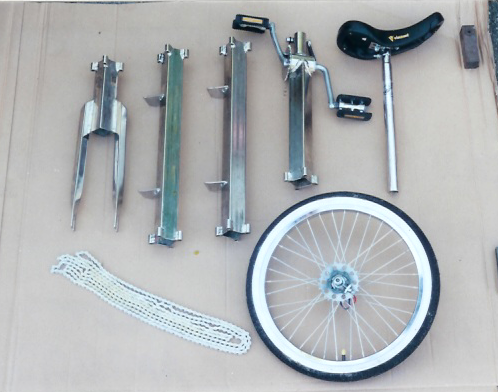 Recent 10 footers built... another available for "immediate" delivery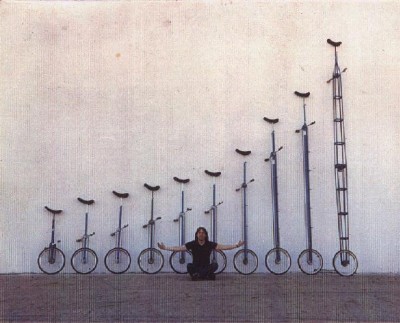 What's this?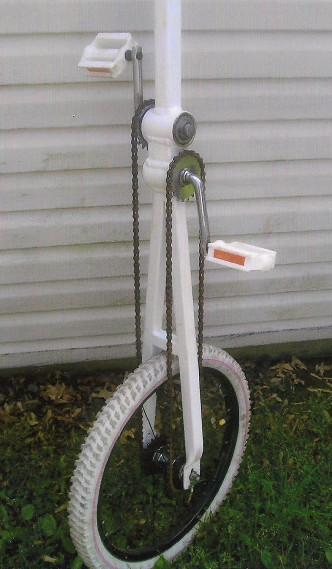 Giraffe Unicycles come in sizes from 4.5 foot to 12 foot tall, custom sizing on request (including Chaz's unicycle above at 22 feet). Painted blue frame and 20" wheel. Other custom work could include Chrome frame, Custom color, Chrome chain, take-apart Top, etc. The 5.5 foot is by far the most requested Unicycle so its price will reflect lower due to higher volume. 7 foot tall Unicycles and higher have steps to help in mounting. All Giraffes have welded sprockets, 5.5" cranks, and old style Schwinn Unicycle seats. (
Cost Breakdown
)
Other custom work, call for price: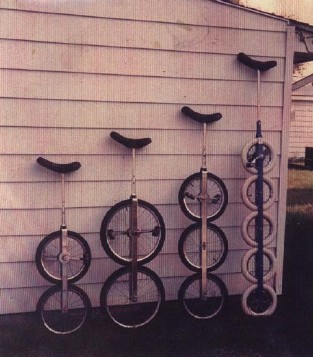 12", 16", or 20" Double Wheel Unicycle
12" or 16" Triple Wheel Unicycle
12" Penta (5) Wheel Unicycle
---
Back to
Custom Orders
Mini Giraffes | Big Wheels | Seatless Unicycles | Silly Unicycles | Further Challenges | Custom Bikes
Last Revised: 23 March 2019